Buy Microsoft Azure
The Microsoft Azure Cloud is one of the largest and most widely used public Cloud platforms in the world. Azure Cloud is ideal for developing your Cloud solution or product through its variety of Cloud services and openness to Open Source technologies, as well as integration with Microsoft 365 and Power Platform productivity platforms.
As a Microsoft partner and reseller for the Azure Cloud, we offer you the opportunity to purchase Azure subscriptions from us as an experienced Azure and Cloud Native development company and to receive further support from consulting, coaching and support services.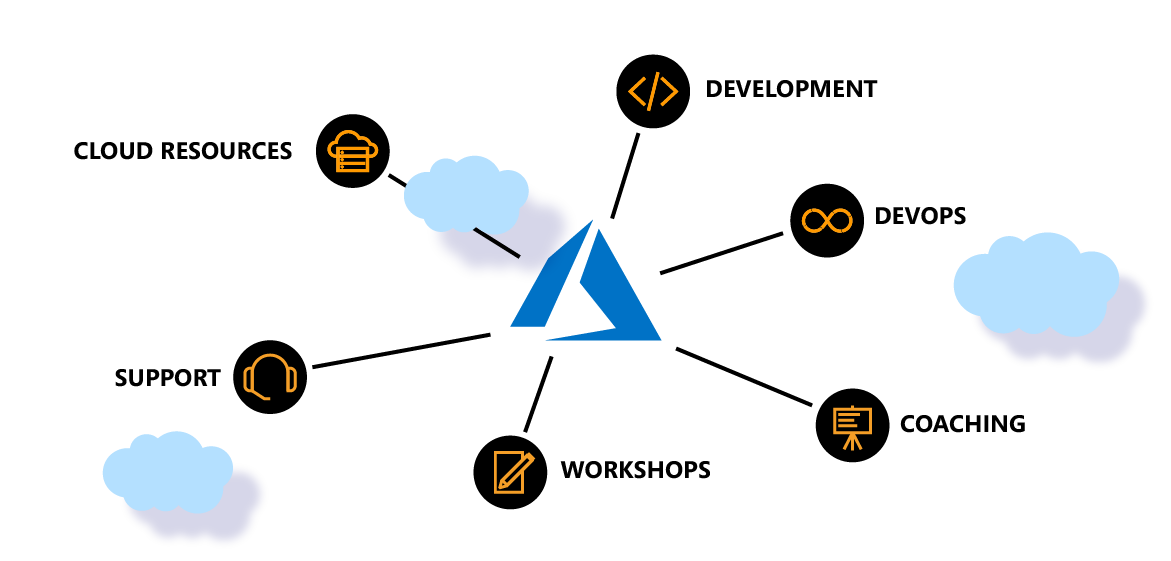 Software Manufacturer (ISVs)
Companies with their own software development
Companies with their own software solution
Development teams
Operations teams
Azure from The Cloud Native Development Experts
Everything from a single source
Consulting, coaching and support
Consumption-based billing
Attractive purchasing conditions
Scalable Public Cloud
Broad know-how
Strong Ecosystem
Open Source Ready
Cloud Native Ready
Everything from a single source
Take advantage of Azure as a public Cloud platform to develop your Cloud Native applications and solutions. Get Microsoft Azure from a single source with support and advice from us as a Microsoft partner and benefit from our years of development expertise around the Azure Cloud.