Our Services
More speed for your Cloud projects
Thanks to many years of Cloud know-how we offer you services consisting of consulting, coaching, development and support as services and standardized service packages. The aim is to accelerate your Cloud projects, to train and relieve your development teams, and to give you the freedom to concentrate on your technical expertise and the development of your digital business.
Azure Solution Assessment
With our Azure Solution Assessment for application modernization and cloud native development, we want to enable you to get started with the modern software development of cloud solutions for the Microsoft Azure cloud. As part of the Solution Assessment, we analyze your current software and cloud solution architecture, examine the DevOps toolchain, identify optimization potentials and derive a development roadmap for your path to the Azure Cloud and the transformation of your development processes.


Cloud Native Journey for Azure
We help you develop modern Cloud applications on the Microsoft Azure Cloud. To do this, we offer you coordinated consulting packages to help your software development team get to their destination faster on their Cloud Native journey.
We have put Cloud Native Journeys together for beginners and advanced users among you. Our journeys include workshops with coaching and prototyping to support you in the development of your Cloud applications on the basis of many years of our project experience.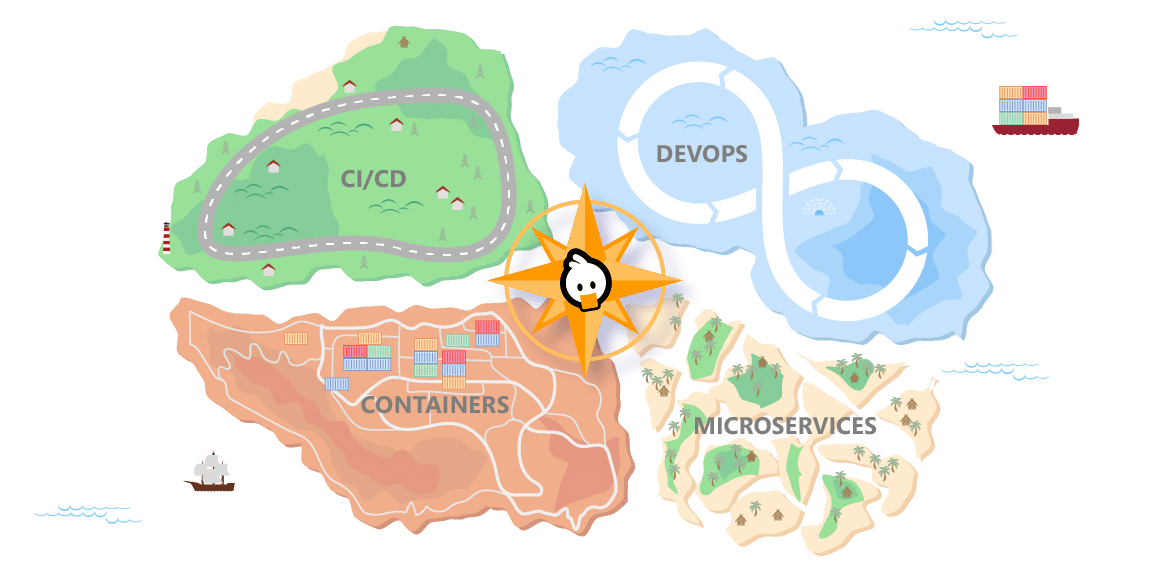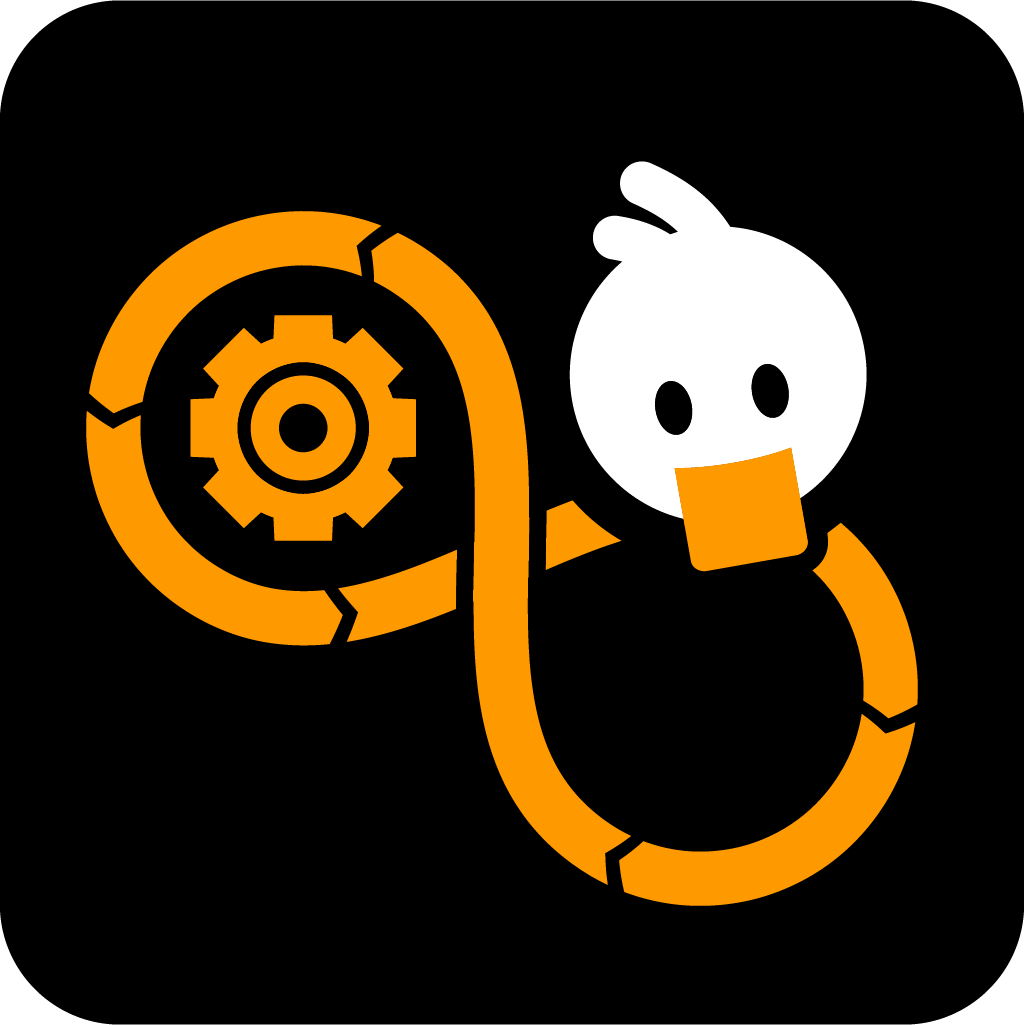 DevOps Road Trip
We help you to understand the methodologies of DevOps and to apply them correctly. We also provide insights into the associated project management. During our coaching you will learn everything about the automation of your application and infrastructure as well as operation and monitoring.
For this purpose, we offer various workshops and consulting offers as well as the opportunity to deepen them together with us in a "Proof of Concept". The workshops can be tailored to your needs and requirements.
Projectmanagement as a Service
We support you in project management as a project manager, scrum master or agile master. We would be happy to advise and support you in setting up your project organization in Azure DevOps, GitHub and Jira and train your teams. We also offer basic and in-depth training on how to work using agile methods such as Scrum or Kanban.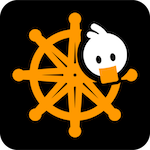 Sailing Trip for Kubernetes
Are you a software manufacturer or a company with its own software development and would like to run your software products and solutions cloud-native on the Microsoft Azure Cloud with the help of Kubernetes? As an experienced Microsoft partner with a focus on cloud native, we accompany you on this path and offer you an entry tailored to your needs with our Sailing Trip for Kubernetes.
The goal of our Sailing Trip for Kubernetes is to familiarize your team with the technologies and the open source ecosystem in the best possible way. We can support you with cloud native development and the construction of a Kubernetes platform based on Azure Kubernetes Service.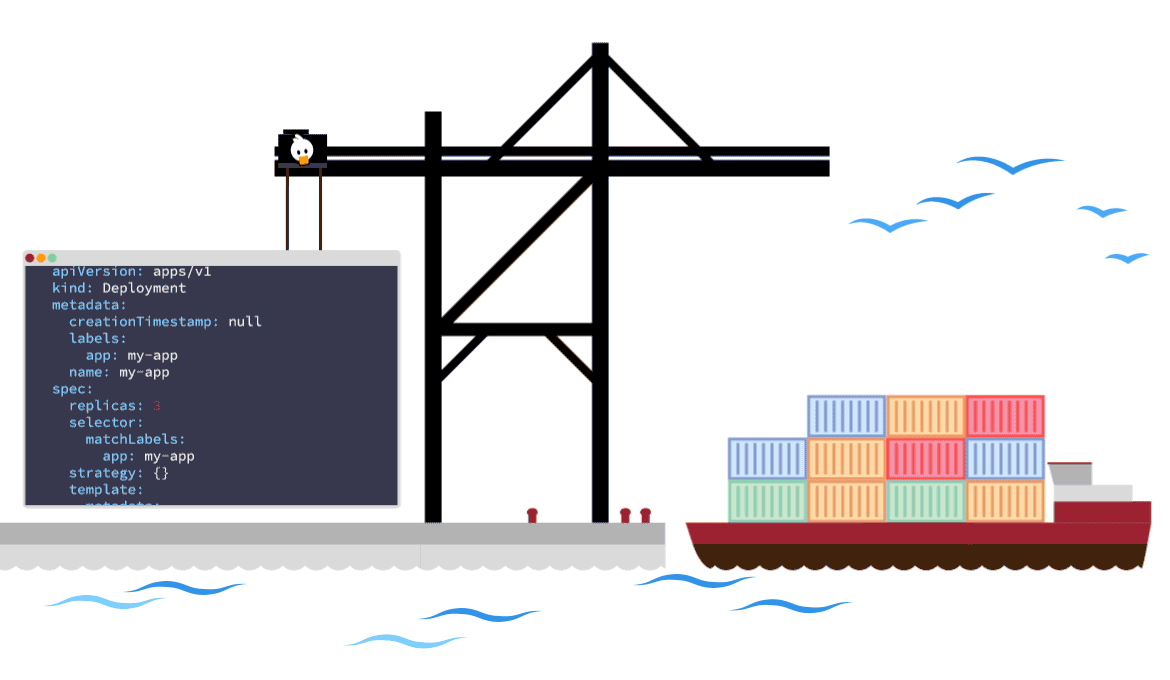 Workshops & Trainings
Want to train your software development team for Azure and develop modern, cloud native applications?
We offer workshops and trainings on the topics of software development, DevOps and agile project management. Learn how techniques and platforms like Azure Cloud, Azure DevOps, GitHub, Jira and Kubernetes can help you develop modern, cloud native applications. The workshops are designed for software developers and DevOps engineers and will help you get started with cloud native development or modernize your applications and development processes.