GitLab Commit in San Francisco — it was a blast!
We had the pleasure to attend the third GitLab user conference called GitLab Commit. It brings together GitLab users for a day of learning, networking, inspiration, and fun. This time GitLab Commit took place in sunny San Francisco earlier this week.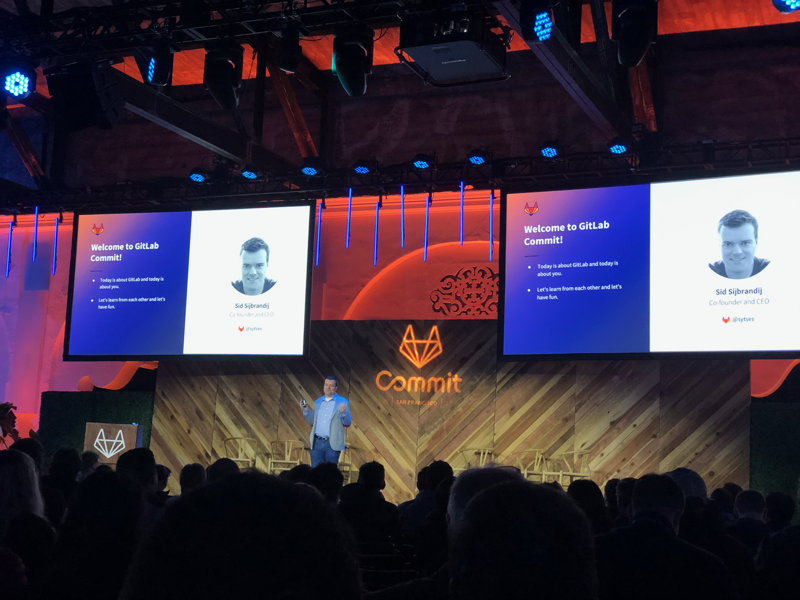 Our talk
Besides learning new stuff and talking to many peoples in the community we also had the opportunity to talk about how to "Enhance Your Kubernetes CI/CD Pipelines With GitLab & Open Source". In this talk, we covered best practices on building containerized CI/CD pipelines with open source tools and Kubernetes. Don't miss our article series on The New Stack which provides you with detailed information. The second part will get published early next week. So don't forget to come back next week!
white duck & GitLab
In multi-cloud Kubernetes and open source scenarios, we are using GitLab to power our CI/CD workflow as well as to plan and manage our projects. In addition, we are contributing back to GitLab and their open source projects and are therefore being honored within the GitLab Heroes program.
Impressions
We of course also would like to share some more impressions for the great event: