We have launched our English website
We have a bilingual website now
White duck wants to share with its clients, partners and audience, who follow our work, that we have launched our English website. Through our numerous activities, we have noticed that or website visitors and followers on social media do not belong only to our regional area but also to an international market. In this way, we made sure to offer everyone a possibility to read about our work, tools and competencies and to stay updated in Azure Cloud which is our main expertise.
Our experts and MVPs are active community contributors who also write their blogs in English language and participate in regional and international events. Additionally, the white duck team has recently started with its video content in both languages on a worldwide favorite video platform YouTube. So, translating our website was the next logical step towards an even higher degree of inclusivity that we want to maintain and promote. In short, we hope we can help you and support you in navigating the amazing world of Cloud engineering.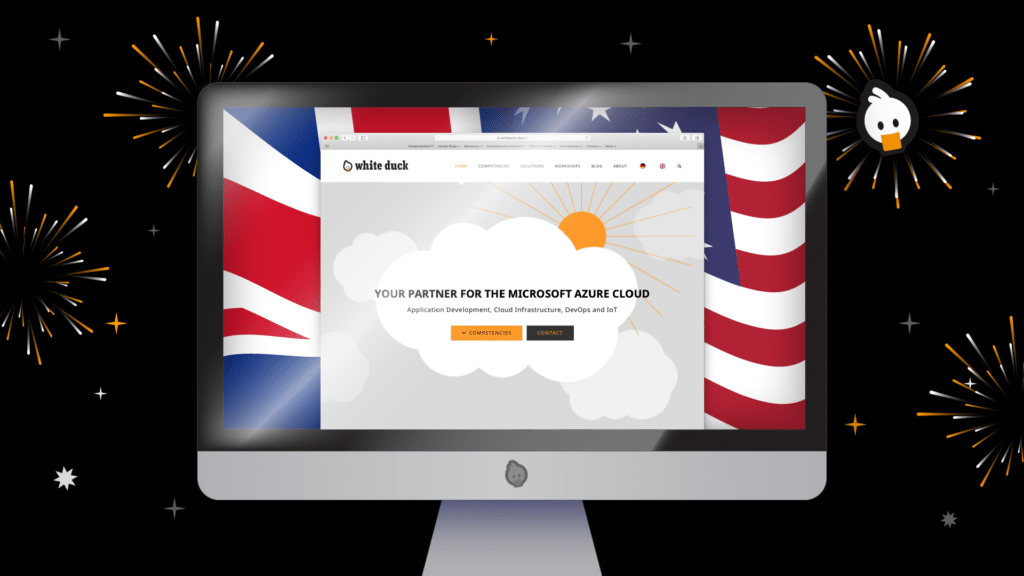 Our tools, offers and activities
So, with us, you can embark on our Cloud Native Journey that we have created for beginners (basic journey) and advanced players (advanced journey) who always want to be on top of their game and securely navigate through different areas of Cloud and Software engineering. Our experts will accompany you with workshops, coaching and prototyping. As we are passionate about Open Source and Kubernetes topics, our experts make use of GitHub repositories and GitHub Actions that offer great tools for our DevOps team and increase their efficiency. Furthermore, we regularly update the tools, useful scripts and templates on GitHub platform which can be very useful to our international and regional community and followers, too. The GitHub Action to deploy ARM templates and everything you need to get started with Terraform on Azure are the examples that you can check if you follow the links. As Microsoft's Gold DevOps and Cloud technology partner, white duck offers applications, tools and services on the Microsoft Azure Marketplace and enables you to get your application or service designed to integrate with the Microsoft Azure public Cloud. In case you are interested in purchasing Microsoft Azure for you and your team, now you can do it via white duck because we are a reseller for the Azure Cloud. For more information check Buy Microsoft Azure.
We look forward to our new supporters and community members! If you want to stay updated on all hot digitalization and Cloud topics, join us in the next meetup and visit our Azure Rosenheim Meetup and Docker Rosenheim Meetup platforms. We are also active on Twitter, LinkedIn, Facebook and Instagram.