white duck's Most Valuable Professionals (MVPs)
Our MVPs (re)awarded in Microsoft Azure and Cloud & Data Management
white duck GmbH pays great attention to the competence and Know-How of its employees and is delighted to promote their commitment. Therefore, we would like to introduce you to our MVP professionals, who contribute to the company's professionality and community work. Martin Brandl is our first MVP awarded professional in the area of Microsoft Azure in 2018 and re-awarded in 2019 for supporting the community. Additionally, white duck has become richer with another expert Nico Meisenzahl, who is our second MVP professional awarded in the area of Cloud & Data Management in 2020.
MVP (Microsoft Most Valuable Professional) Award is Microsoft's way of expressing gratitude to excellent and motivated experts who work hard in their areas of expertise, LOVE and enjoy what they do. The contributions MVPs make to the community range from speaking engagements, hosting events, helping others in online communities to social media posts and writing books and blogs. The complete DACH region (Germany, Austria and Switzerland) has 166 MVPs.
Martin Brandl is a Cloud Solution Architect and Head of Cloud Development and Operations in our team. For Martin, the Azure Cloud platform has been a toolbox for over seven years. He knows where to use which tool and can always find the right solution. Martin has gained experience from variety of platforms, most notably .NET/ .NET CORE and Microsoft Azure. He was awarded by Microsoft with the Microsoft MVP (Microsoft Most Valuable Professional) Award in the category Microsoft Azure in 2018 and re-awarded in 2019 for sharing his knowledge and contributing to the community.
Martin is a regular speaker and host at global Azure meetups as well as at Azure Meetup Rosenheim. He enjoys supporting colleagues and everyone interested in Cloud- Engineering. Martin is also a gifted writer and with his blog helps industry and readership to stay updated in the Azure domain. You can follow Martin's work on his blog and on social media such as Twitter and LinkedIn.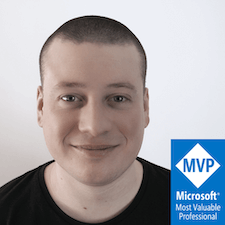 Nico is a Senior Cloud and DevOps Consultant and is a part of our Software and Cloud- Engineering team. He applies his expertise to always find the best solutions and incorporate them in the Cloud infrastructure.
Besides being a Microsoft MVP, Nico is also honored as a Docker Community Leader and GitLab Hero. Nico is a frequent speaker at conferences, user group events and Meetups in Germany, Europe and the United States. His current passions are topics: Kubernetes, CI/CD, Automation, DevOps and Cloud. Nico was awarded by Microsoft with the MVP (Microsoft Most Valuable Professional) Award in the category Cloud & Data Management in 2020.
Nico's schedule is always tight as he works closely with community to promote and support the industry with the newest trends and solutions. You can follow Nico on social media and check his blog if you want to find out more or stay updated about Kubernetes, DevOps and Cloud as well as upcoming Meetups and events. In case you missed some updates, you can find the presentations on white duck GmbH YouTube channel.
More information about Nico's work on his blog , Twitter and LinkedIn accounts.
Don't forget to check out our Meetup communities: Docker Rosenheim and Azure Rosenheim Meetup.